With the rapidly changing COVID-19 pandemic Gopher Stage Lighting is making changes to keep our team members healthy while continuing to provide service and supplies to you.
Beginning Monday, March 16, our retail shop doors will be locked until further notice.
We are offering multiple solutions to get the supplies you need to you. We ship daily via UPS. We can also courier the supplies to your organization for same day deliveries. Please call us with your orders. If you need to pick up orders at our storefront, we will prepare your order and coordinate an exchange outside. We can run all credit card transactions online and email receipts to you. If you need to pay by cash, we can still facilitate those transactions.
We are continuing to perform installations, inspections, and service on a case by case basis.
Thank you for your understanding and patience while we do our part to keep the community
safe and minimize the burden on our health care system.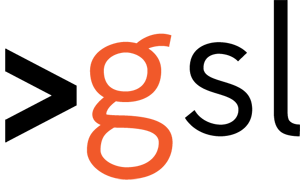 About GSL
Gopher Stage Lighting provides lighting and rigging systems for architectural and entertainment installations. Founded in 1958 by 3 Minneapolis IATSE Local 13 stagehands, Joe Bremiester, Sonny Kroen and Larry Gauthier Sr., Gopher Stage Lighting continues today under the ownership of Melanie & Joe Holloway and the management of Melanie Holloway. Gopher Stage Lighting, Inc. is a certified DBE/WBE/SBE Minnesota corporation.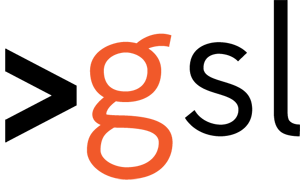 Gerry Stinson
Owner of GSAudio, St Cloud Minnesota
"Over the past 20 years I have used Gopher Stage Lighting on many great projects around the Midwest. From lighting skyscrapers, to finding us the right gel sheet on a late Friday afternoon to appease some crazy theater director, from installing gorgeous curtains and drapes in multi-million dollar auditoriums, to building us rock n roll trussing filled with state-of- the-art robotic lighting, from interior LED fixtures, to complex dimming systems for an entire campus…….. we have asked the sales staff and in-field technicians for many things that are common in the professional world of touring and professional productions, but foreign to nearly all local building and AV installation companies……. BUT at Gopher they speak my language and have provided great service and support for myself and my employees time and time again. I have many friends at Gopher who battle alongside me and help lift our projects to the highest levels and create unforgettable experiences for the patrons and clients."
Ken Jacobs
Parsons Electric
"Gopher Stage's knowledge of lighting control systems and having them involved from the beginning of the project was the key to a successful installation."
"We want to extend our appreciation for the work that Gopher Stage Lighting has done on Allianz Field in St. Paul, MN.
Mortenson would like to thank Gopher Stage Lighting for being a true partner on the project, and specifically extend our appreciation for the work of your technician, Josh Wood, for his performance during the project. Not only has he represented Gopher Stage in a professional manner at all coordination meetings and interactions with our customer, MN United, but he responded graciously to the concerns around the facade lighting shows on Christmas Eve. His response and thorough approach was appreciated by Mortenson and by MN United, specifically Dr. Bill McGuire.
The facade lighting system at Allianz Field is one of a kind, and we could not have executed it without the partnership of Gopher Stage Lighting and Gephart Electric. Josh Wood and Josh Lentner have done a superb job with the programming and in helping MN United understand the capabilities of their new building. It will no doubt be the signature of this facility."
Jace Erickson
Project Manager - Parsons Electric
"Working with Gopher Stage is always enjoyable! The team in place is very knowledgeable and I rely on them to get the job done and provide insight all the time. They have always been responsive and available for questions on the installation when needed. Working with Dave, Karin, Ian, and Josh on U.S Bank stadium was a pleasure."
Michael Burgoyne
Schuler Shook
"We have enjoyed a long and successful relationship with Gopher Stage Lighting. Their rigging project management and installation team are exceptional, these are theatre people who know how venues work and know how to provide highly functional systems to support that work. Their experience and clear communication are invaluable, we recommend them with enthusiasm."
Steve Smith
Minnesota State University, Mankato
"The folks at Gopher are super fast at getting me the supplies I need. They are also great at doing extra research to find solutions when I come up with a particular challenge. If I need something I call Gopher."
Pastor Paul Holte
St. Paul Lutheran Church, Neenah, WI
"Thank you for the rigging installation! GSL is a class act all the way! GSL was personable and professional. Well Done!"
Larry Malach
Faith Technologies, Inc.
"This is my first experience using Gopher Stage Lighting and I wasn't quite sure what to expect. Although everything looked good on paper and discussions before issuing a contract were positive, as the old saying goes:
The Proof is in the Pudding.
The project is a very complex project which required a tremendous amount of coordination with planning, submittals, shop drawings, material & equipment procurement with coordination on the release of equipment for delivery to the project to meet various critical dates. This meant bringing in certain pieces of equipment at different times as opposed to one full release. Due to jobsite conditions and the lack of storage, this was very beneficial.
Jim Barrett and David Johnson both have been great to work with. They have been very responsive to our needs, have assured us the timely completion of the various elements required, and have a very good relationship with the designer which has been very beneficial.
To sum things up, yes the Pudding on this one has been smooth and tastes good. I would not hesitate to use
Gopher Stage Lighting on my next project."
CLIENT TESTIMONIALS